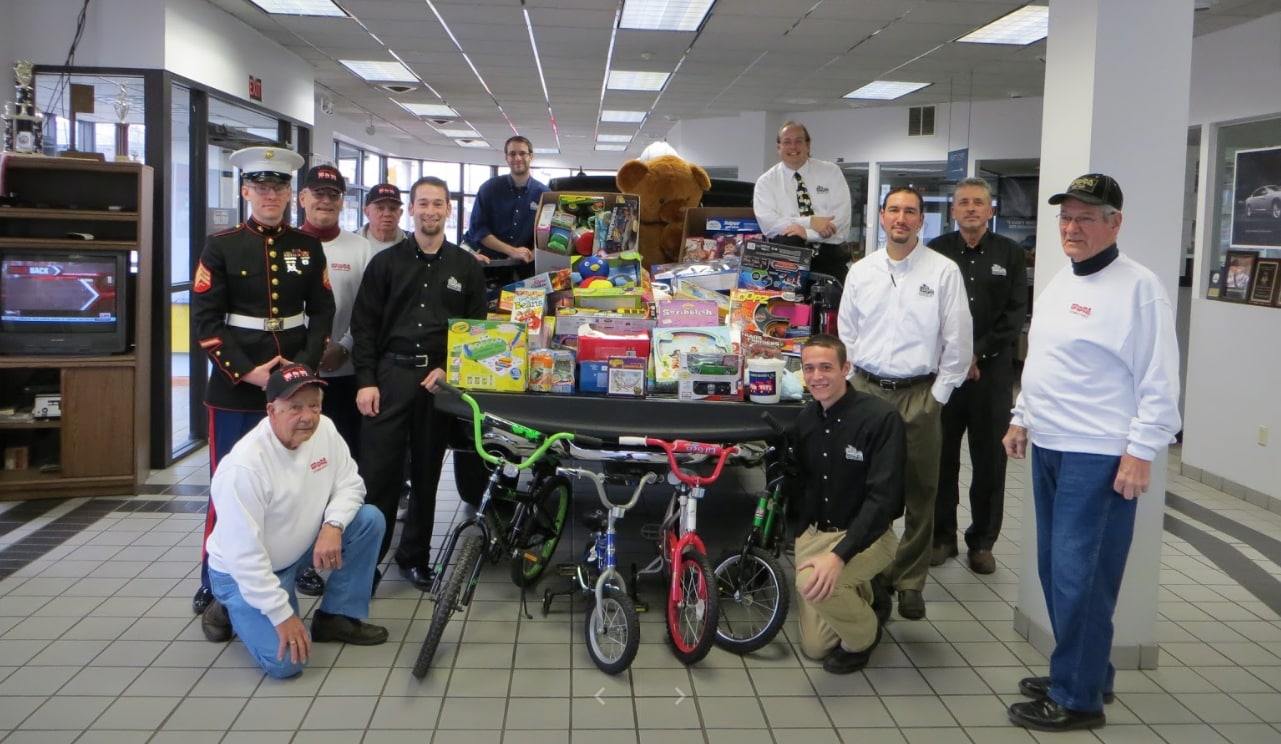 World War II began in 1942 and the production of new vehicles was suspended.
Charles B. Van Campen founded Van Campen Motors in Williamsport.
Chrysler Motors approved the sale of the Dodge-Plymouth-Dodge Truck franchise by the then current owner W.U. Mussina to Charles B. Van Campen on December 15, 1943.
            October 30, 1954, Charles Van Campen son of Charles B. Van Campen then active in the business was approved by Chrysler Motor Corporation to become the New Dealer.  Charles Van Campen (no middle initial) operated the dealership from October 30, 1954 until January 1, 1991.  At that time Chrysler Corporation approved the franchise be changed to two of Charles Van Campen sons, James C. Van Campen and Robert M. Van Campen.  This establishes three generations of the operation of Van Campen Motors, Inc      
            Van Campen Motors has attained and maintained the Chrysler Five Star endorsement since its inception in the early 1990's.           
In 2002, Joshua and Jonathan Van Campen joined Van Campen Motors team, which established the fourth generation.  In 2008, Joshua was added to paragraph 2 of the Chrysler and Suzuki franchise dealer agreements.  Jan. 2017, Chrysler approved the sale of the business to two of James VanCampen's sons, Joshua M. VanCampen and Jonathan P. VanCampen.    
Today we have 43 Employees that produces an estimated 25 million in Gross annual sales. We participate in the funding of many local charities, local sponsorships, community events and many other programs. We have seen customers purchase their 1st car from us in the 50's to their last car as recent as 2017. VanCampen Motors has survived, WWII, Viatnam, the cold war, the Iraq war, bankruptcy of Chrysler, Simca, Triumph, and Suzuki.  
We would like to thank of our wonderful customers who help keep us in business and we strive to guarentee satisfaction within every exchange.  If there is ever any doubt please contact Josh or Jon Van Campen as we would love to take the time to make sure we are doing everything possible to keep the business going for genrations to come. 
For all of your service needs we have certified technitions ready to take on any challenge you can offer. 
Now offering New Ram, Jeep, Dodge and Chrysler along with all pre-owned makes and models.   Please ask about our Certified Pre-Owned program. 
Our surrounding areas include Williamsport, Lewisburgh, Muncy, Lockhaven, State College, Mansfield, Montoursville, Hughesville, Bloomsburgh, Danville and beyond with plenty of very happy customers from Florida to California. 
Directions
Get Directions