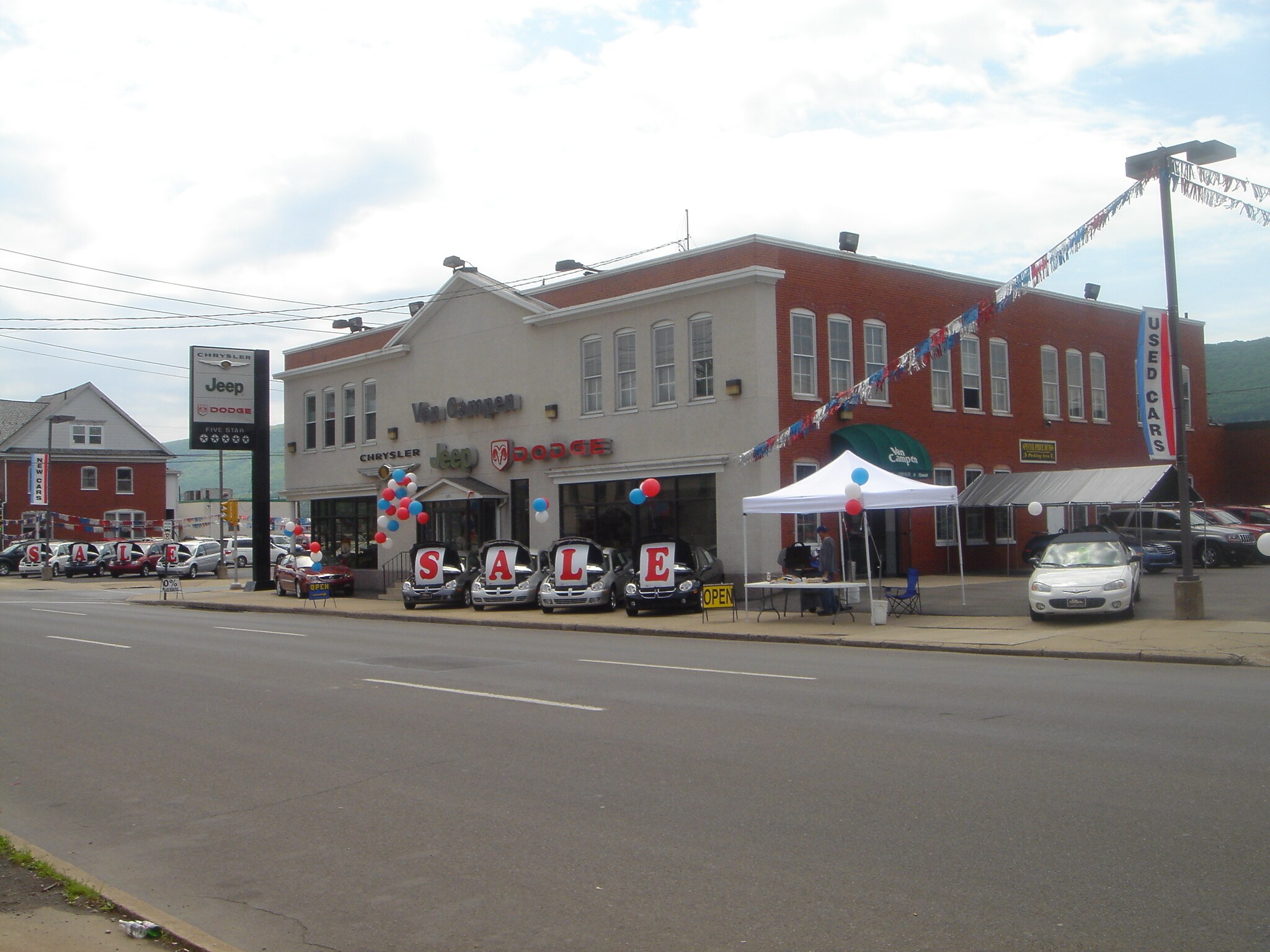 Van Campen Motors is still rolling!
After 4 Generations & 70 Years of Service, we at Van Campen are still pledging our Loyalty and Cooperation to the Chrysler-Dodge-Jeep-Ram-Suzuki Owners in and about North Central Pennsylvania.
Van Campen Dodge-Chrysler-Jeep-Ram-Suzuki, located at 601 West Third Street, Williamsport, is the area's oldest and most successful automobile dealership.
Van Campen Motors came into being in 1943 when Charles B. Van Campen bought the W.U. Mussina Dodge-Plymouth dealership, which was housed at the 601 West Third Street location. At that time, Mussina was the oldest Williamsport auto dealer in terms of years in business.
The 601 West Third Street location is an historic one in terms of the automotive industry. It was at that location in 1907 that the prototype Imperial Roadster was built. In 1908, the first five production models of the Imperial were completed. The roadster appeared with considerable fanfare in 1907. However, hard economic times made it difficult for its manufacturers to continue operation. In all, 24 Imperials were built at the Third Street plant.
In 1954, Charles (Chick) Van Campen took over the dealership. He was joined in the business in 1971 by sons James C. and Robert M.  Jonathon P. and Joshua M. Van Campen, both sons to James C. became members of Van Campen Dodge-Chrysler-Jeep-Suzuki in 2002. Today, ownership is shared by James C., Jonathon P. and Joshua M.
When Van Campen Motors was founded in 1943, the dealership consisted solely of the former Mussina dealership's main building - a 128x115-foot, two story building at the southwest corner of West Third and Locust streets.
Today, the dealership consists of three buildings and sprawls over six acres of land surrounding the original location. The main building houses new car sales, customer service, the parts department and offices.
VanCampen Motors has witnessed many brands come and go throughout the past 70 years including Triumph, Simca, Plymouth, AMC, Eagle and the most recent, Suzuki. The dealership, which sells about 1,000 vehicles a year, now offers over $4 million in inventory of new Chrysler, Dodge, Ram and Jeep cars, trucks and sport utilities in addition to used cars and trucks.